A few years ago abacus and globe were the only things on children's desks. Nowadays this equipment is not only functional but more often eye - catching. It is widely known that pleasure is inseparable part of  the most effective and valuable learning.
In this entry we will give you a few tips how to beef your child's room up so that learning, lectures reading, math task solving or geography tasks will not only be treated like a duty but also like some kind of entertainment
Magnetic Chalkboard Paint
Magnetic Chalkboard Paint has a numerous number of advantages. Such a solution has gained huge popularity not only as an element of child's room. There is not doubt that it looks great in every room and have an endless list of usages. You child can not only draw onto the wall ( every child has a tendency to such a behaviour) but also practice ortography or solve math tasks treating it like entertainment. This is several times better than sitting at the desk. What is more it can be a nice place to stick some funny or important notes.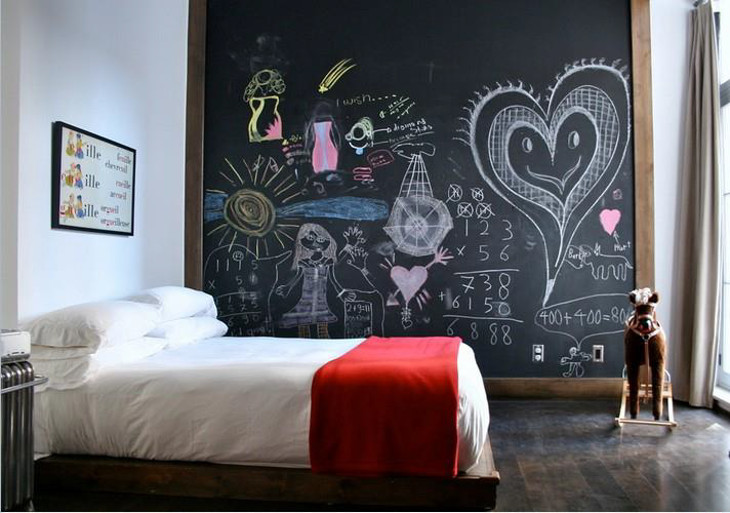 HOUZZ
Map Wallpaper
It would be a great idea if every child could get the knowledge about the world while travelling but unfortunately it is not a real scenario.
But there are some ways to make knowledge assimilation natural and enjoyable. Large- size wallpapers with world's maps are not only wall decorations. They create an opportunity to learn through entertainment as well as to spend time together. We can travel virtually and make plans for future journeys.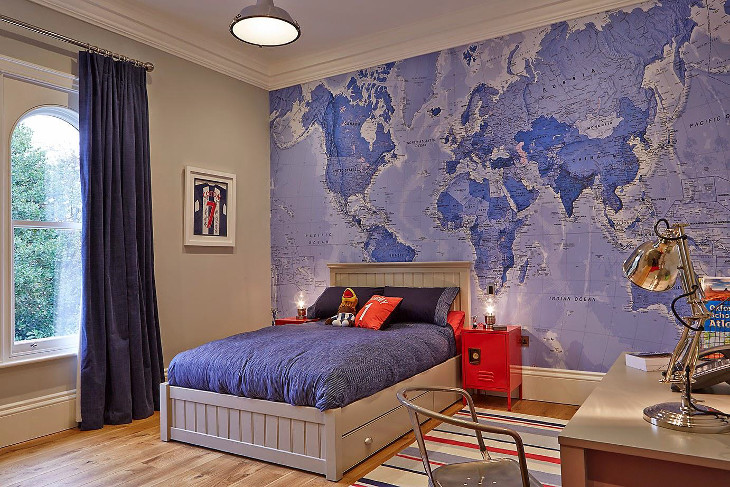 HOUZZ
Hand - Made Flags
If there is still some place in you child's room, we can create multicolour educative decoration on the wall. Hand - made decorations is a great form of entertainment - drawing block or colour pieces of paper, crayons or paints will be enough. Your child will be asking for geography revision.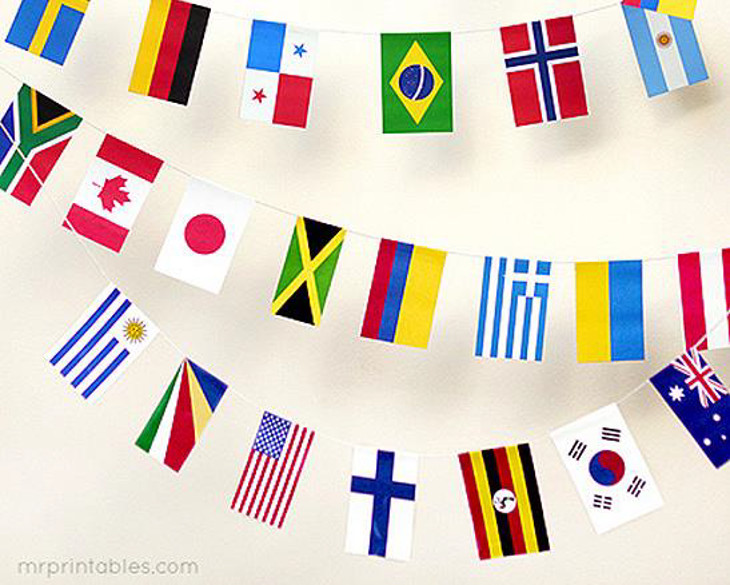 mrprintables
Reading Corner
When you child is really fascinated with reading books, special place for reading would not be necessaary. But if you constantly are waging a struggle with child, cosy and comfortable reading corner is an ideal solution. Your child will start to treat reading not as a duty but as some kind of adventure. A little bit of privacy can work wonders.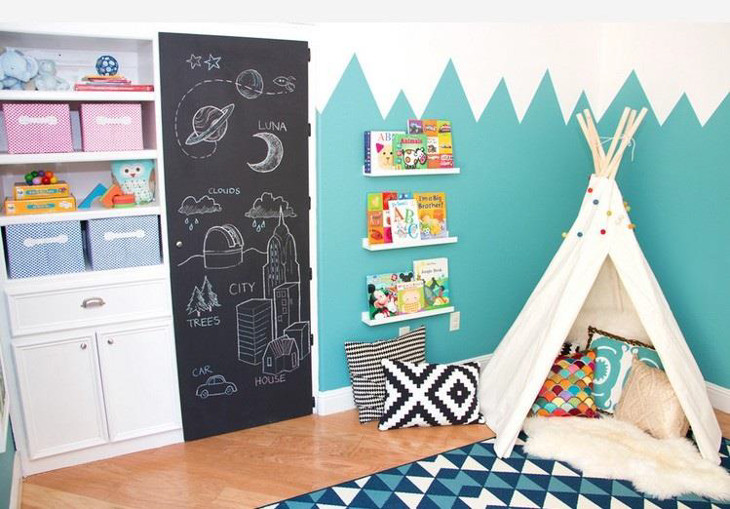 HOUZZ
Inspiring words
Would you like your child to believe in his/ her own skills, work hard and to never give up?
It mostly depends on what you actually say to your child. A few motivating words written on blackboard or stick to walls can have positive influence on child's development. You can buy ready - made sticks or write something by hand. It should be something that will reflect your feelings and at the same time motivate your child.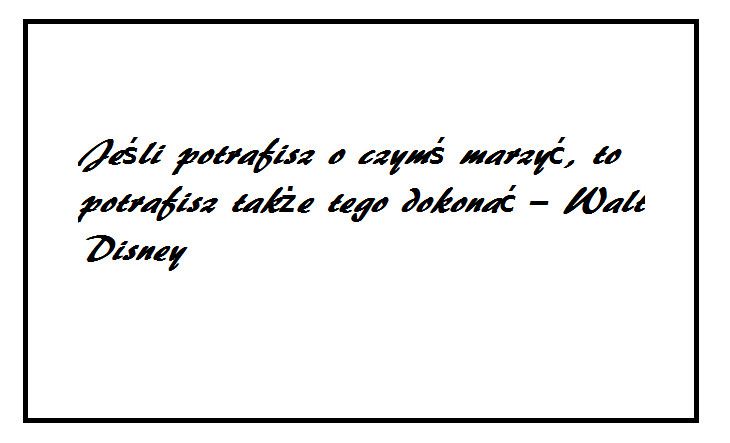 Mini Playground
Humans brain has not been created for long time concentration. It needs breaks for ' refreshing' and completing burned out energy.
What should we do then? Moderated physical activity would be the best solution! If our child gets the chance to tire a little and to reduce tension, learning will be more effective. There is no need for professional sport equipment. Trampoline or a set of mini basketball will be enough.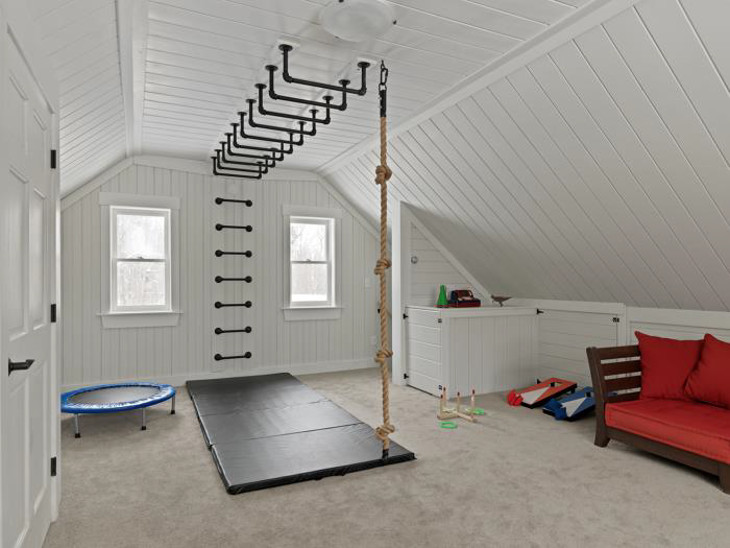 FineHomebuilding