Every parent should know which elements are crucial when we decorate children's room. Desk, armchair, bookshelves as well as proper lighting are so called 'must- have' on this list. There is a misleading impression that all of these eye - catching furniture and accessories are best for our child.
An ideal learning space should be adjusted to child's age as well as needs.. Only then it will facilitate concentration. Below you will find some crucial information that wil help you to tackle this challenge.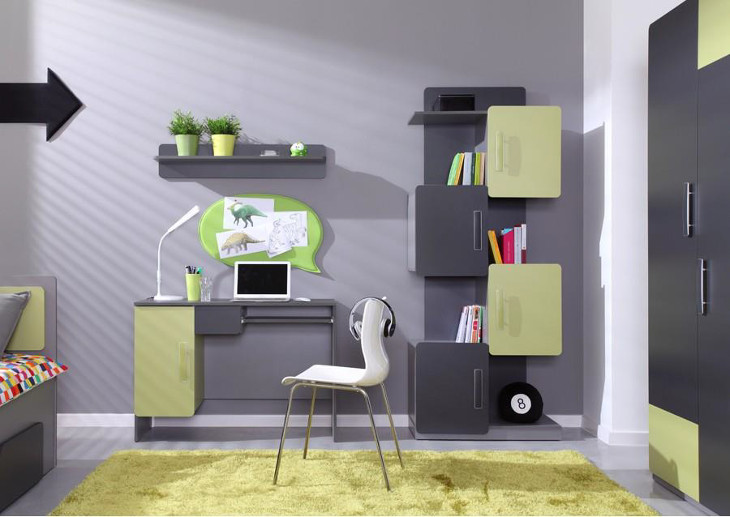 Desk
Our desk is like the centre of management so its choice should not be accidental. The lenght of worktop should be adjusted exactly to child's needs - we should think about place not only for books but also for all of the necessary equipment. If we are also considerning the space for computer screen, keyboard, lamp, it would be necessary to add a few centimeters or go for more suitable model with special desk upstand or sliding drawer for keyboard.
The depth of desk is also crucial. Approx. worktop lenght for adult is about 80-90 cm, but it can be too much in case of child.
There is no point in buying larg-size desk if it would not be adjusted to your child needs.
When taking into account desk height, a short experiment should be conducted – it will show if child has healthy posture and if the desk is tailored exactly to your child needs.
The healthiest posture is when there is a right angle between his/ her arm and forearm as well as between his/ her shank and calf.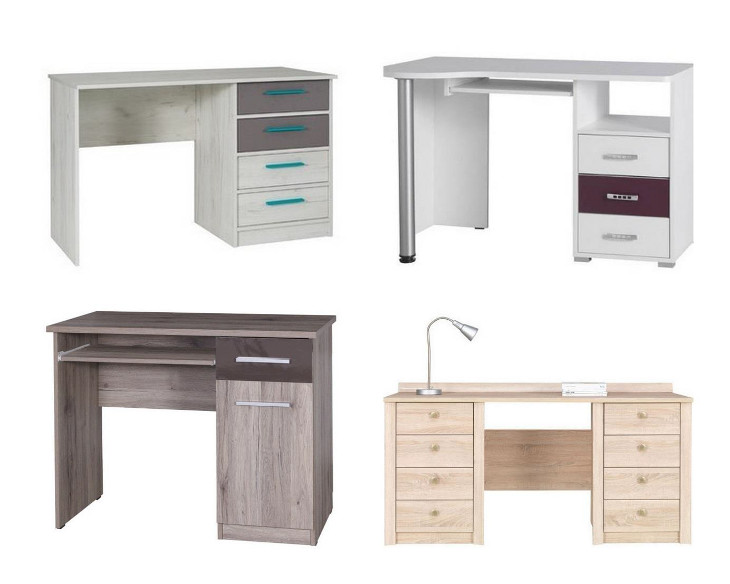 Amchair
Improperly adjusted armchair not only have negative influence on ur work and concentration but can be the reason for health problems. We should remember about proper headrest adjustment that should mainly support lumbar spine. Soft seat is a great solution as it quarantees comfort, but in the case of backrest we need to think about mesh that provides sweat absorbtion durning hot summer days.
The models with seat height regulation are also worth recommendation - thanks to it armchair will keep up with growing bodies for years.
The most popular models are still those on wheels that enables easy movement. In this case we should think if we would like our child to seat long hours without any movement.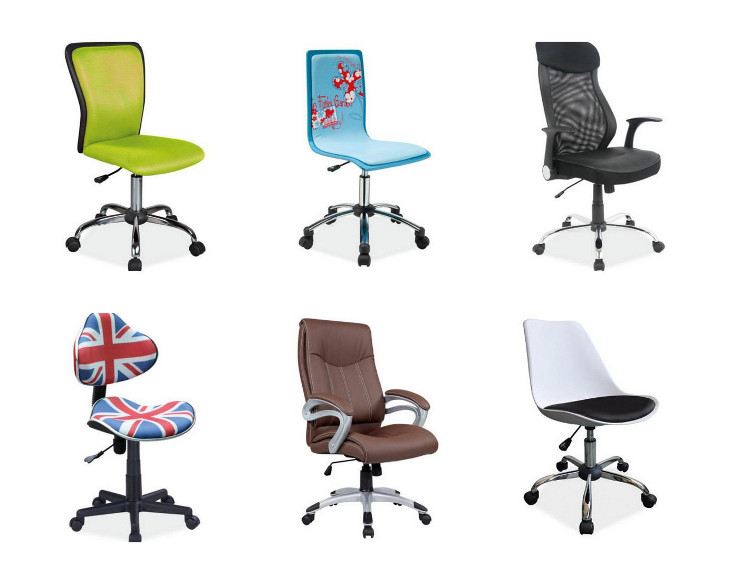 Lighting
The source of day light as well as the fact if your child is left - or right - handed are the most important factors that decide about the most appriopriate place for desk. This piece of furniture should be positioned in a way not to hidden light source.
This factor refers not only to day light source but also to table as well as wall lamps.
We should also remember to choose models with angle of light regulation.
Light intensity and colour are also of big importance. The surveys show that cold bright light of blue shadow facilitates concentration while turned down helps with creativiy.
But not only these factors are crucial when considering the choice of lighting.
If there would be also the place for computer, the desk shouldnt stand very close to window.
If we put it in window light or oppposite to window, the sun will be bouncing off the screen or dazzling your child.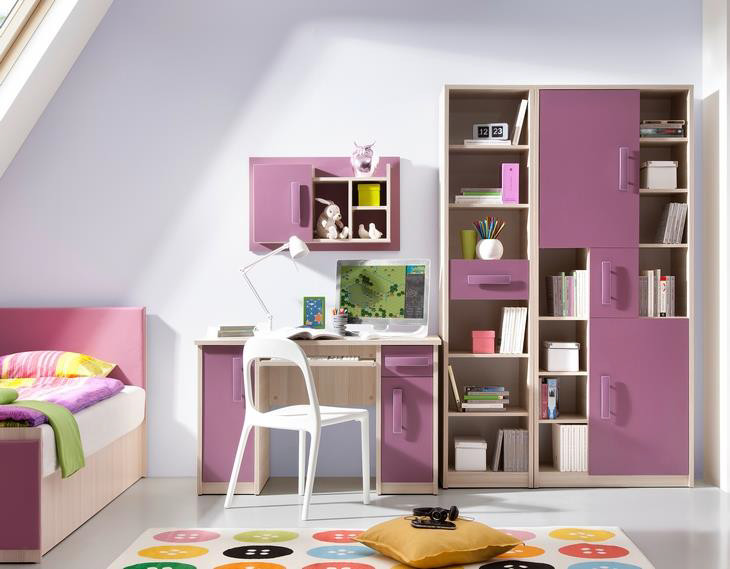 Perfect Storage Space
There ias a little group of people who can accept chaos in their working space. Several surveys confirm that chaos has destructive influence on concentration. Due to this fact it is very important to ensure your child has enough place for books, notebooks and all of the necesary educational aids as well as toys or sport equipment. Different shops offer us a wide choice of various bookshelves, under desk storage units, wall mounted cabinets that can be adjusted to any room size.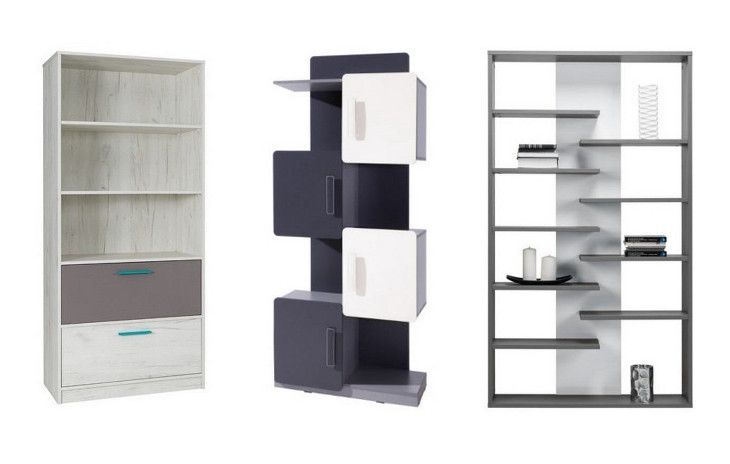 Accessories
Proper accessories can help with best storage space organisation - the appriopriate space for books, learning materials is essential to keep order as well as to avoid chaos.
Various containers for pens, magnetic or cork board for the most important notes, grammar or math practice, carton boxes, dust bin as well as binders need to find place in your child's room.
Accessories should not be only functional but also decorative.
All of them can be hand - made. You can find inspiration on different blogs and websites.
Colours
The difficulty with the colour choice in pupil's room is based on general decorating rules. We also should take into account our child's preferences.
Wall as well as furniture colours should not only be choosen because of their visual effect, they should also create the atmosphere that encourages concentration as well as effective learning. Specific colours in child's environment have an influence on brain activity and development.
The psychologists prove that colours: orange / green and their pastel shadows have positive influence for children up to 12 years old.