When choosing furniture for the living room, it is worth taking into account several issues: the style of furniture, the quality and the degree of matching individual pieces of the furniture to the size and specificity of the interior. Our individual preferences are also important. This is not only about aesthetic values, but also about the functionality of the solution.
Living room furniture should above all be comfortable to use. We relax in the living room, watch TV, meet friends. No wonder that we treat the comfort of household members and guests as a priority.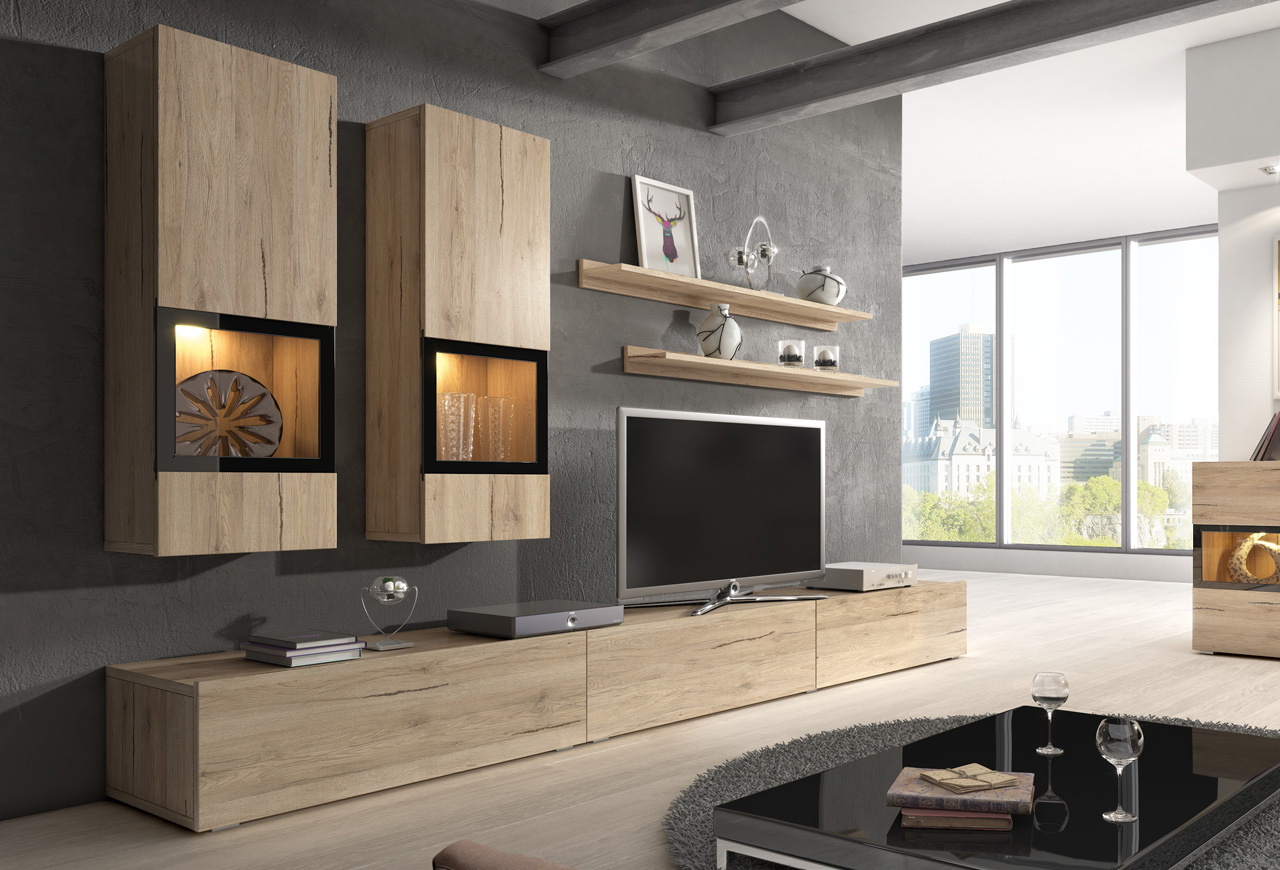 Modern wall unit in the service of comfort
Modern wall units are very different from those we remember from the times of the Polish People's Republic. In the Mebline online store you can find excellent quality wall units distinguished by their unique design, lightness and functionality.
An elegant wall unit with a chest of drawers or maybe a set of room furniture with LED lighting? A huge selection of models will allow us to choose a wall unit according to our needs. The assortment includes minimalist furniture for the living room or youth room, including ready-made furniture sets with compact dimensions, which will be perfect for small apartments. Both lovers of modernity and traditional interior design solutions will find their dream set that will please the eye for many years!
Standard wall unit contains standing and/or hanging cabinets, TV stands, as well as shelves or chests of drawers. Some sets are equipped with illuminated cabinets in which we can display travel souvenirs, a collection of books or family photos.
System furniture for the living room
Excellent quality modular furniture is a practical solution for any home or apartment. These are sets of furniture in a specific style. We choose ourselves which of the ready elements we would like to see in our living room. In the case of system furniture, we have the ability to independently compose a set of furniture, taking into account the dimensions of individual components, their functionality and interior design options.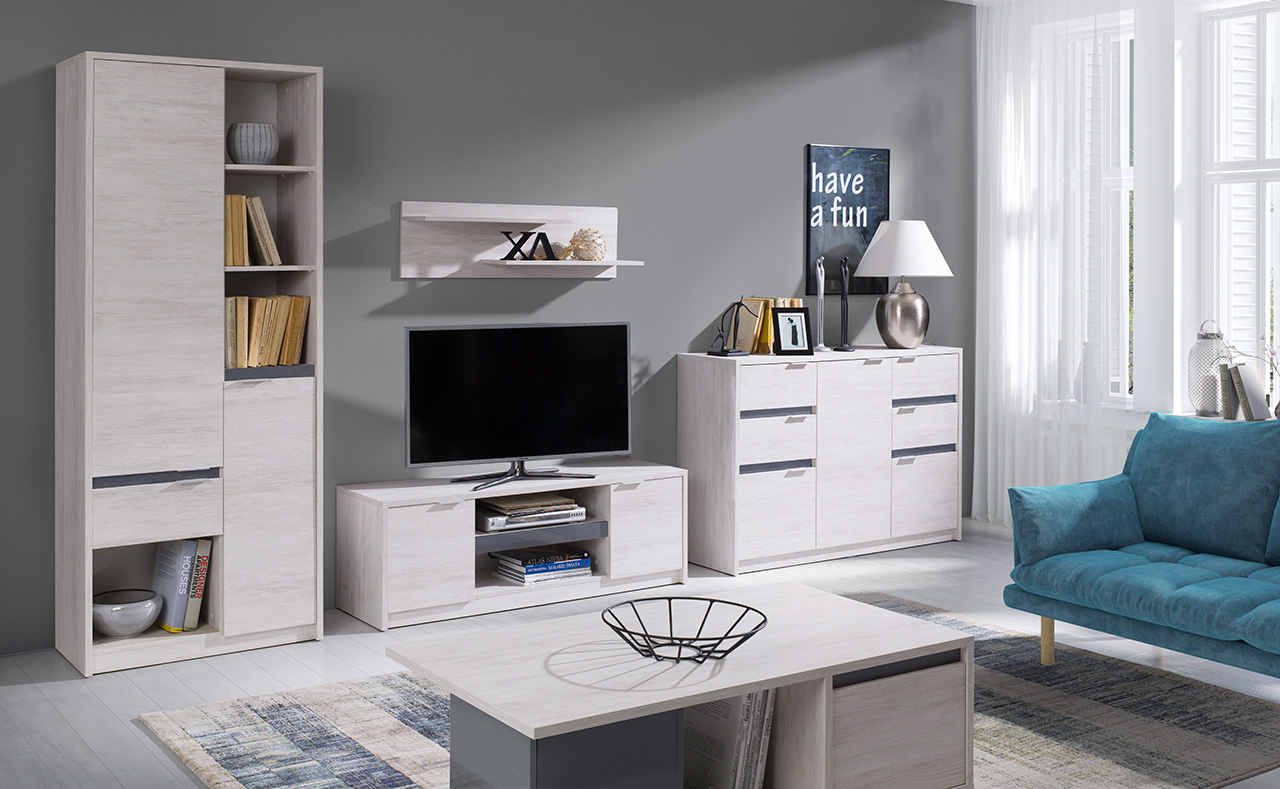 Modern system furniture is very roomy and comfortable to use. They give a lot of freedom in terms of space development. We have a wide range of TV stands, hanging and standing vitrines, shelves, wardrobes, bookshelves, benches and many other elements in the same style.
In the Mebline store you can easily find a collection in a minimalist, Scandinavian or classic style. The proposed cheap system furniture will work not only in the living room, but also in the living area connected to the kitchenette, in the youth room, study and even in the bedroom (some modular furniture collections include bedside tables).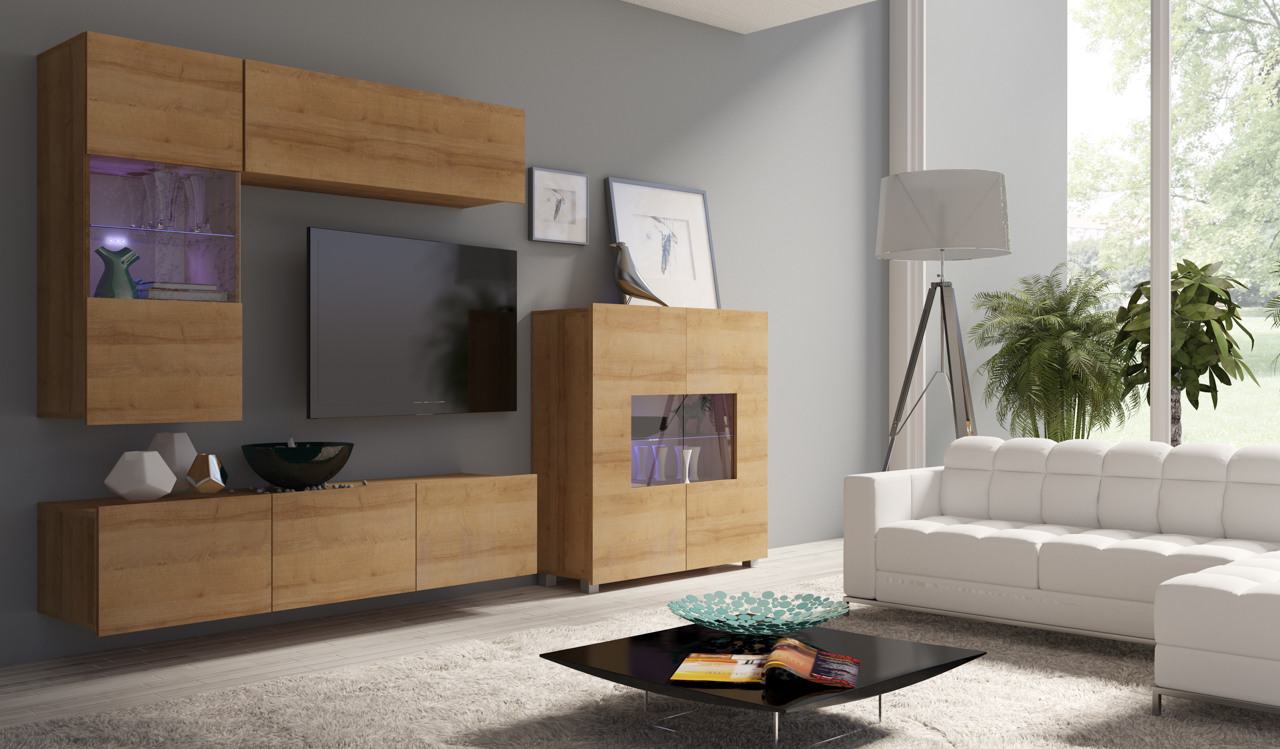 Sophisticated, elegant and timeless
Modern wall units and system furniture should be distinguished by their original design, comfortable layout and attention to detail. Mat or gloss, furniture with LED lighting, or maybe without? If you still do not know which furniture set to choose, it is worth contacting the Mebline team who will be happy to answer all your questions.