Do you dream about a living room in the style of large-city apartment buildings? The minimal and modern urban trends will satisfy the tastes of many lovers of modern interior design. Design of day zones includes designer furniture and accessories, a neutral colour palette broken with an energetic colour accent, as well as functional solutions in the field of space development. How to take a bite of the modern urban style in an economical form? We encourage you to read!
Aesthetic mish-mash
The urban style cannot be confined to a rigid frame. This is where his strength lies. When arranging a living room in a big city spirit, you can boldly use elements from various trends and conventions. We can find loft lamps and concrete walls, shiny accessories alive taken from the glamor aesthetics, or eco and urban jungle elements bathed in warm wood. Following this lead, there are no restrictions as to the finishing materials used - timeless wood, metal, stone, brick, plastics and glass will be perfect.
It is worth focusing on multifunctional furniture - especially when we have a small room. Here, models with a simple shape, including modular sets that can be set in any configuration, will work. One of the offers of the Mebline online store is a monochrome CALABRIA wall unit with high-gloss fronts. The black and white arrangement is a synonym of timeless elegance. You can highlight it with a strong colour accent, for example a designer plastic chair in yellow, orange or purple (e.g. model K201).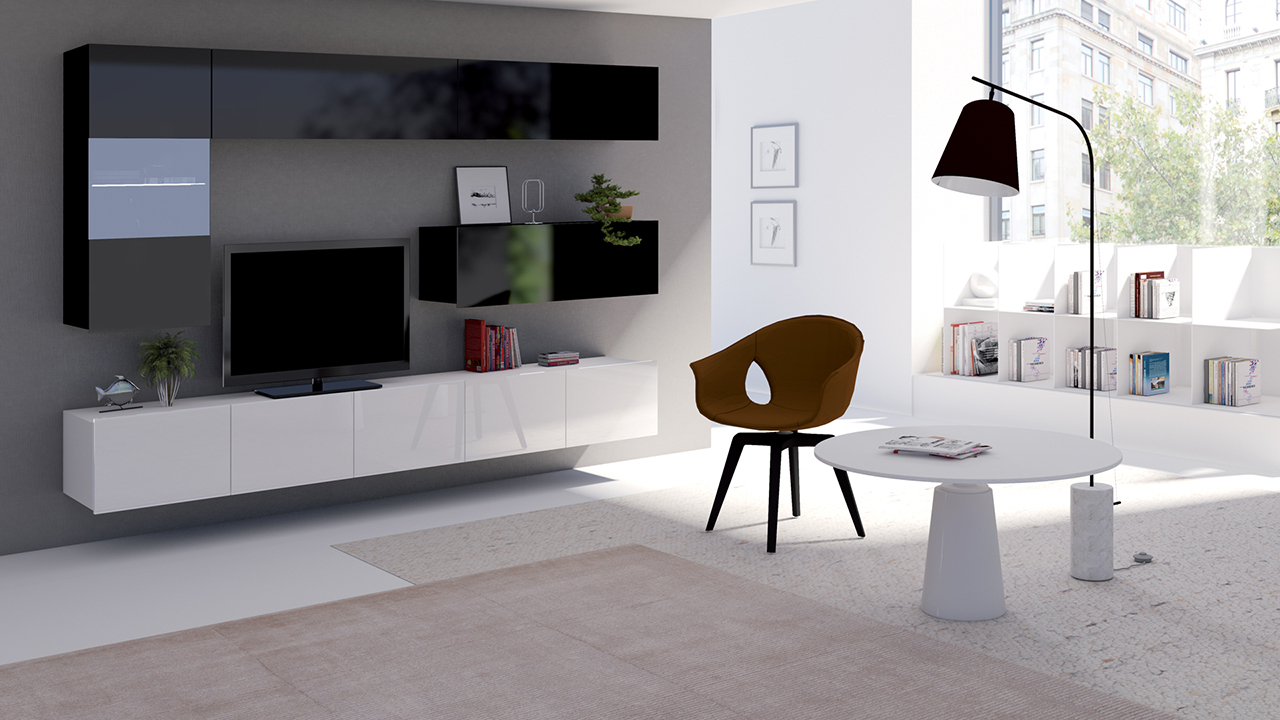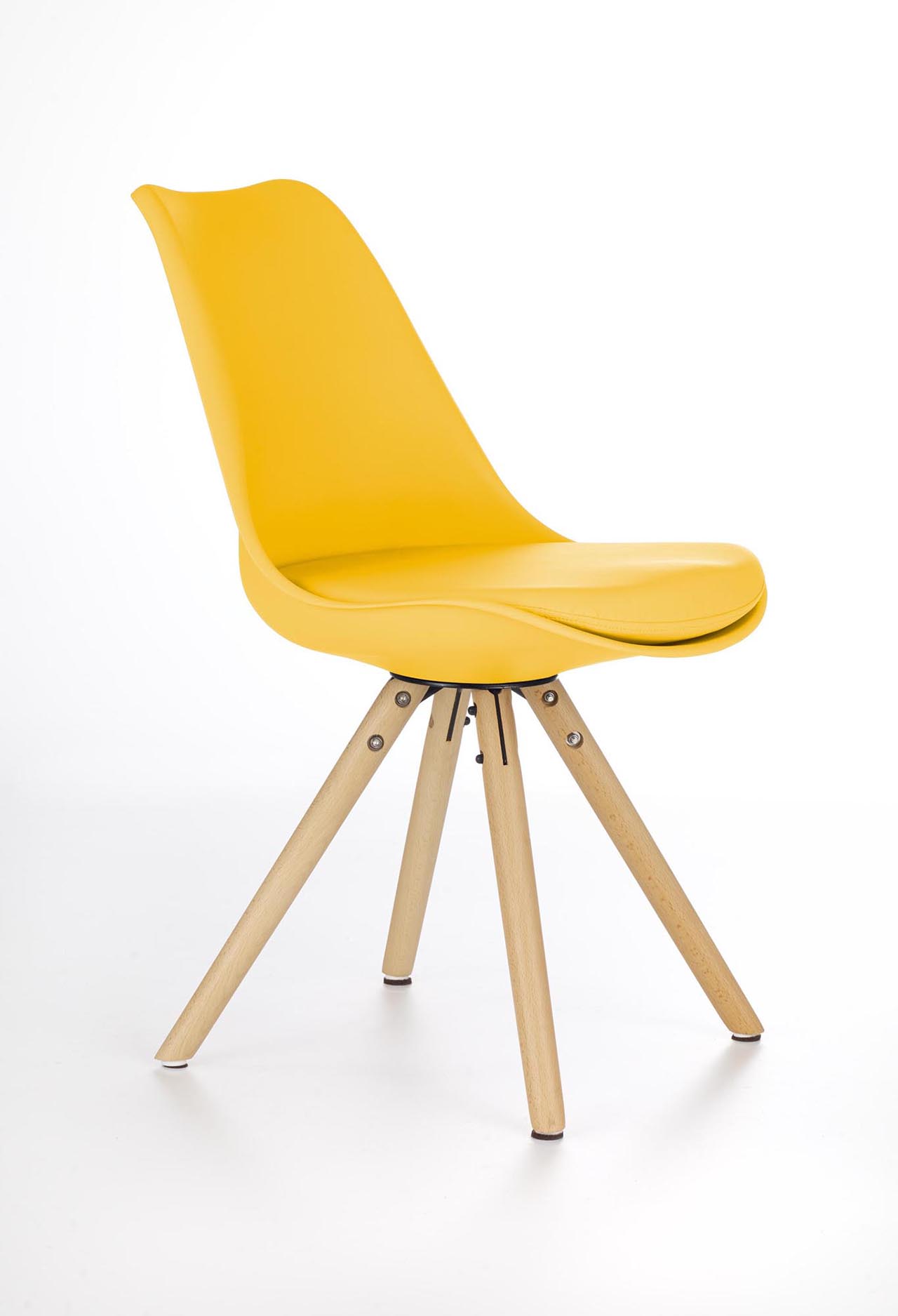 The minimalistic HEKTOR wall unit with LED lighting also deserves attention, which will be a fantastic decoration for the media wall. SOHO furniture with gray, glossy fronts will work in a small living room. They combine urban aesthetics with industrial style. The set consists of a display case, a wall shelf and a spacious RTV chest of drawers. The whole is made of a solid laminated furniture board resistant to mechanical damage.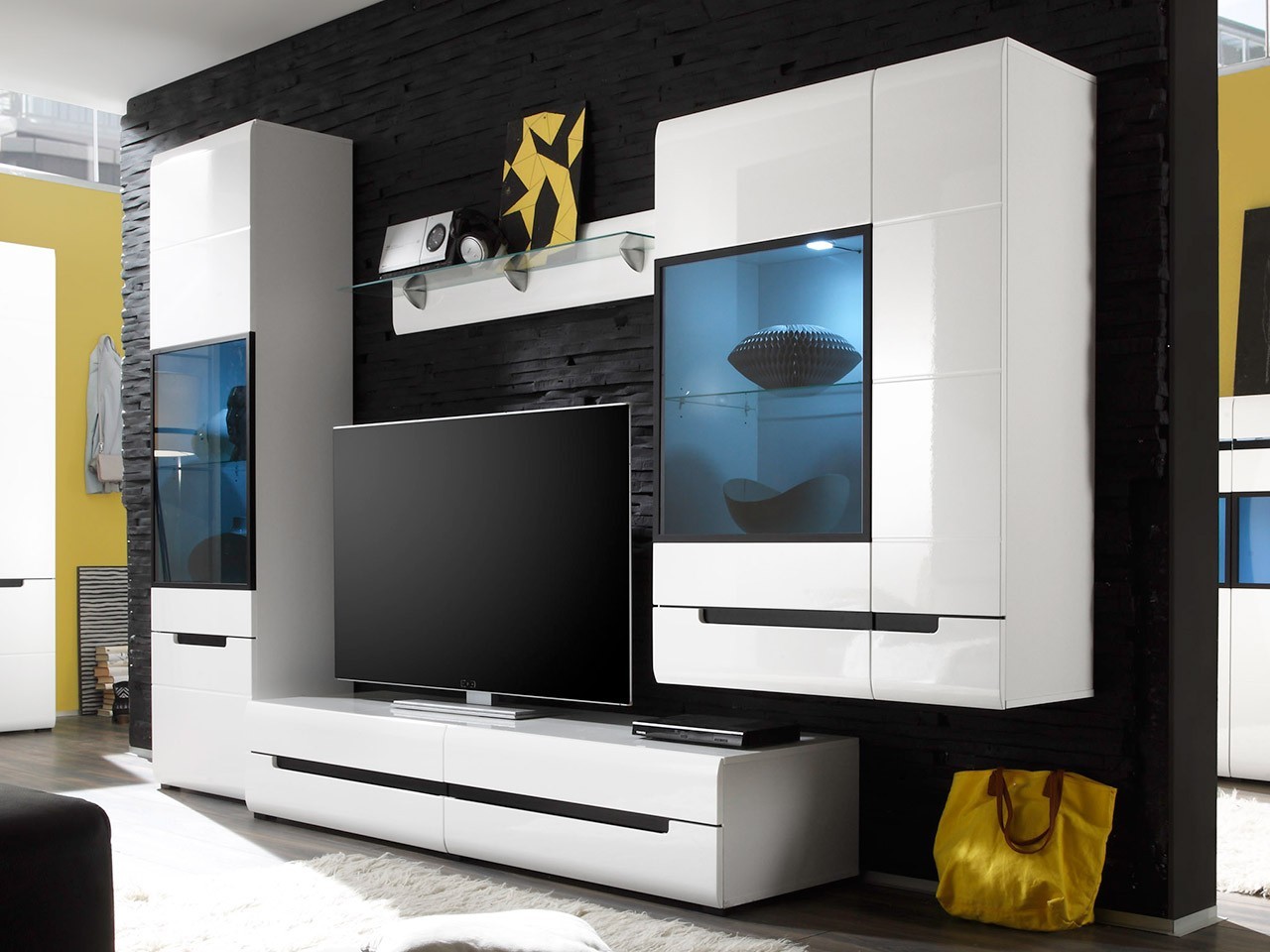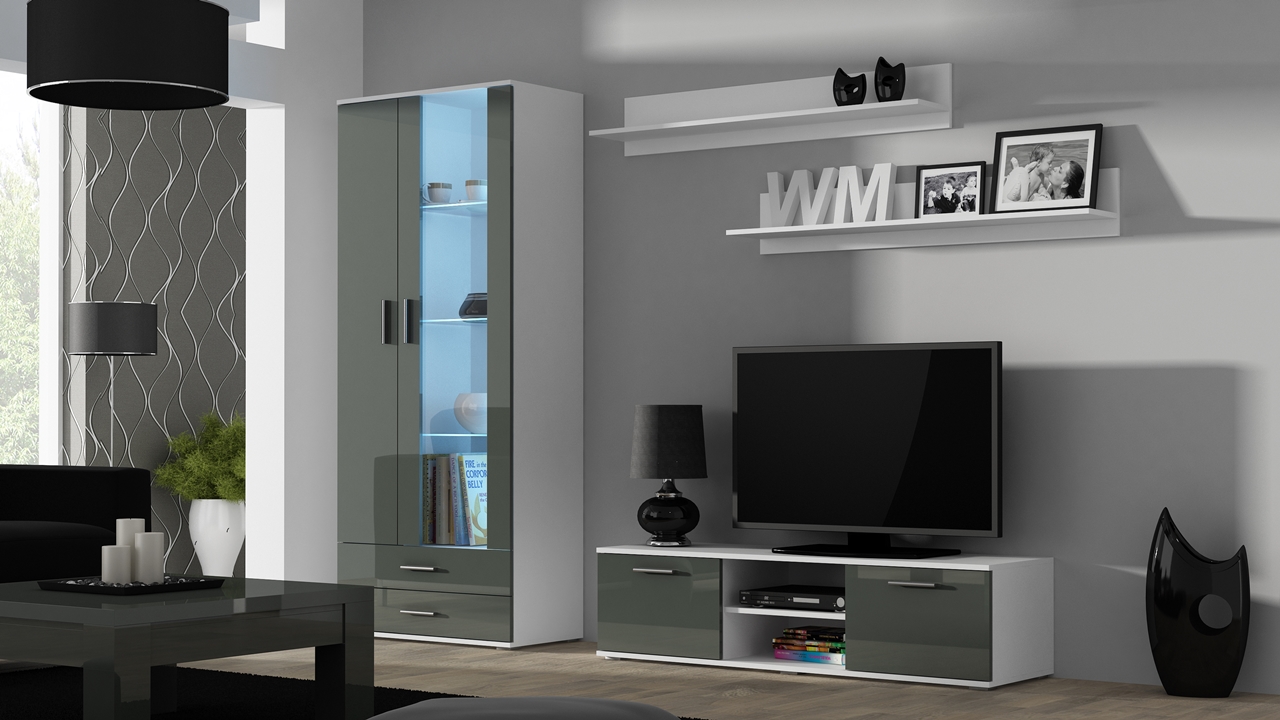 However, in a small, cramped and / or dark interior, a modern white ALANI wall unit with decorative inserts in a shade of golden oak will be perfect. White will optically brighten the space, add lightness to it (suspended display cases should be equipped with subtle LED lighting).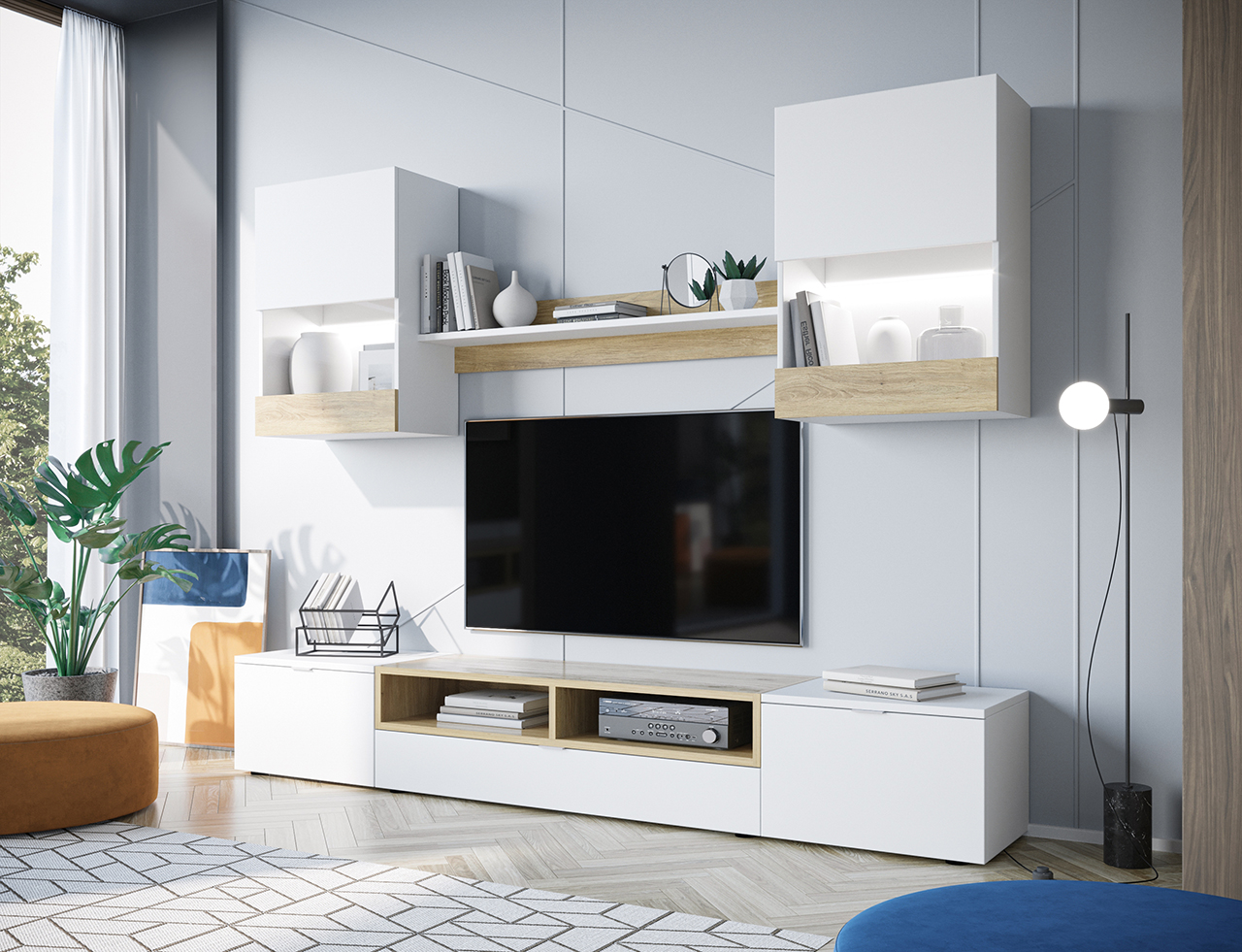 Relax in style
What furniture should you choose for the relaxation area? This is where designer sofas and multi-functional corner sofas will work. One of the proposals is the SZAFIR 2-seater sofa - an extremely adjustable piece of furniture with compact dimensions.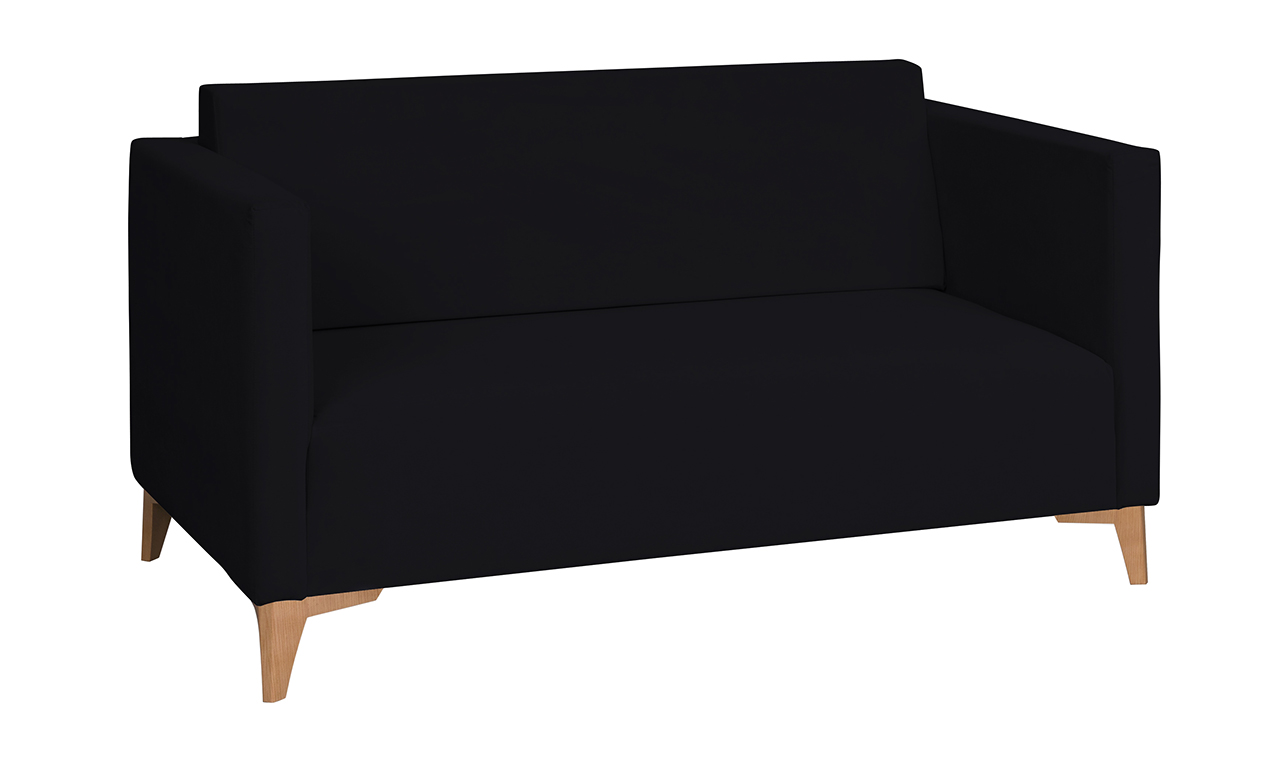 The minimalist design makes it suitable for many types of urban arrangements.
A practical solution will also be the multi-functional VIS fold-out corner, covered with a durable, pleasant to the touch fabric. The furniture is equipped with a container for bedding, quilted backrest cushions, wooden legs and practical pockets on the side of the sofa. A stylish living room should be supplemented with eye-catching accessories - a designer coffee table, a metal lamp, framed graphics or photos showing a panorama of a big city.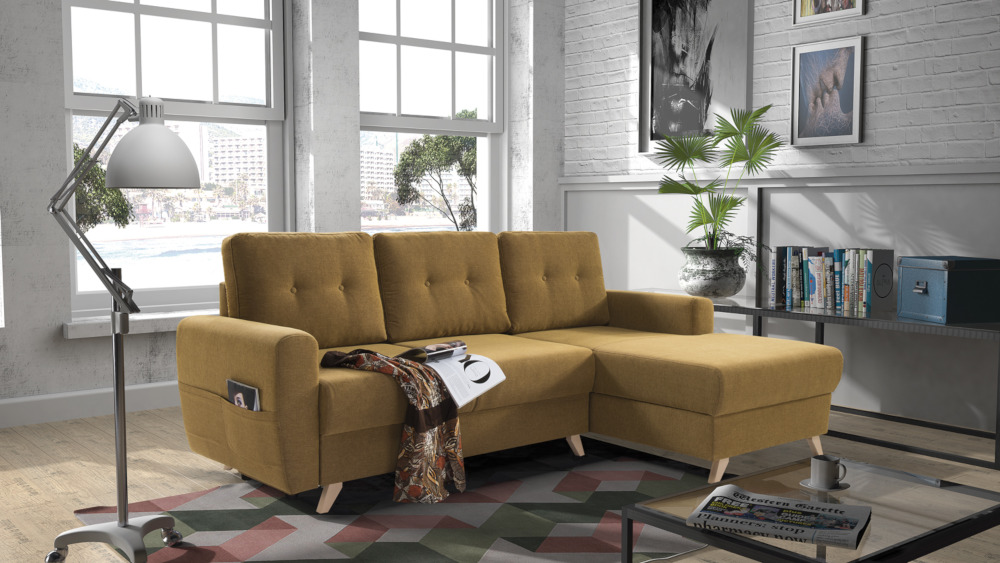 A wide selection of furniture in various interior styles can be found in the Furnitop online store. We invite You!