It's hard to imagine a living room without a comfortable sofa. We relax on it, hang out with friends, we also often work there. A functional fold-out corner sofa is also an ideal place to sleep, because in smaller apartments, the living room often acts as a bedroom.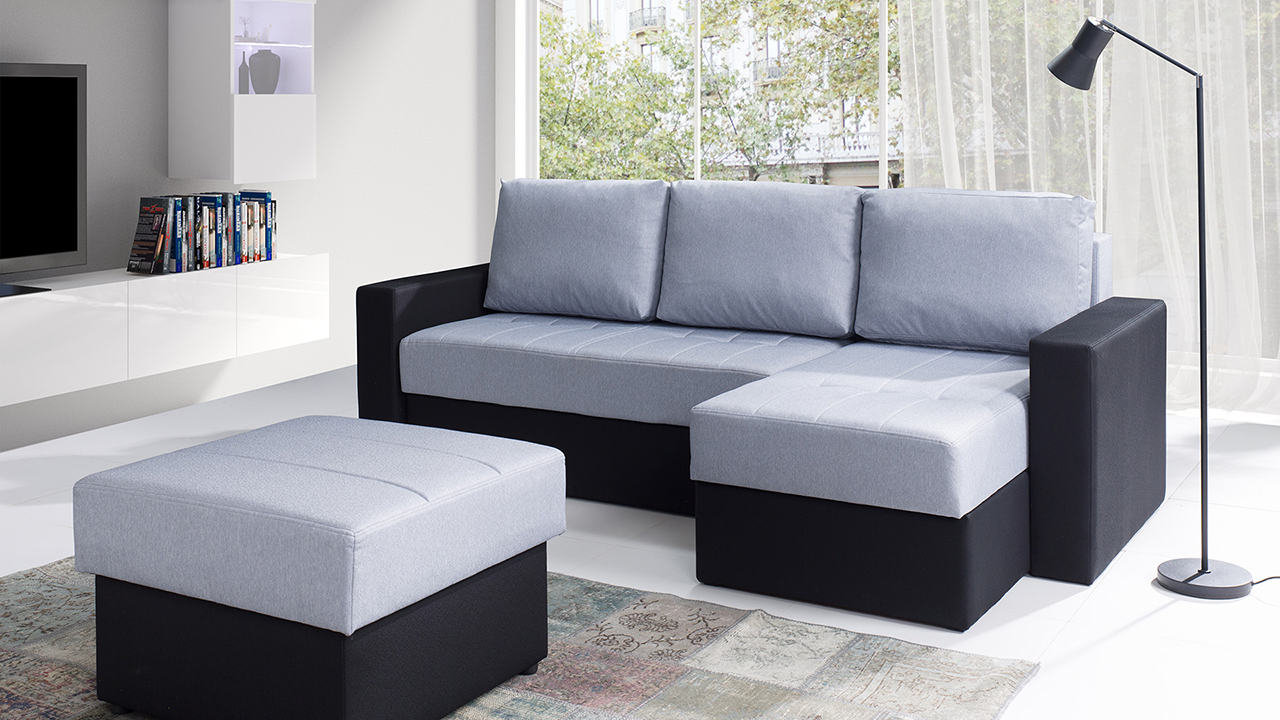 Which fold-out corner sofa should you choose?
The corner sofa with the sleeping function should be comfortable, nice and practical. Where to find one? The Mebline online store offers large U-shaped corners and smaller upholstered corners that will be perfect for small apartments and studios. Even if we sleep in the bedroom every day, the sofa bed will be a great convenience when we decide to accomodate guests.
The Mebline store offers many models of comfortable corner sofas, designer sofas referring to the vintage style, or elegant sofas with spectacular quilting.
"Calabria" and "Oslo" models are the optimal solution for those who have limited space. Both corners are compact in size. They were equipped with a so-called "island" where you can lie comfortably while reading or watching your favourite series.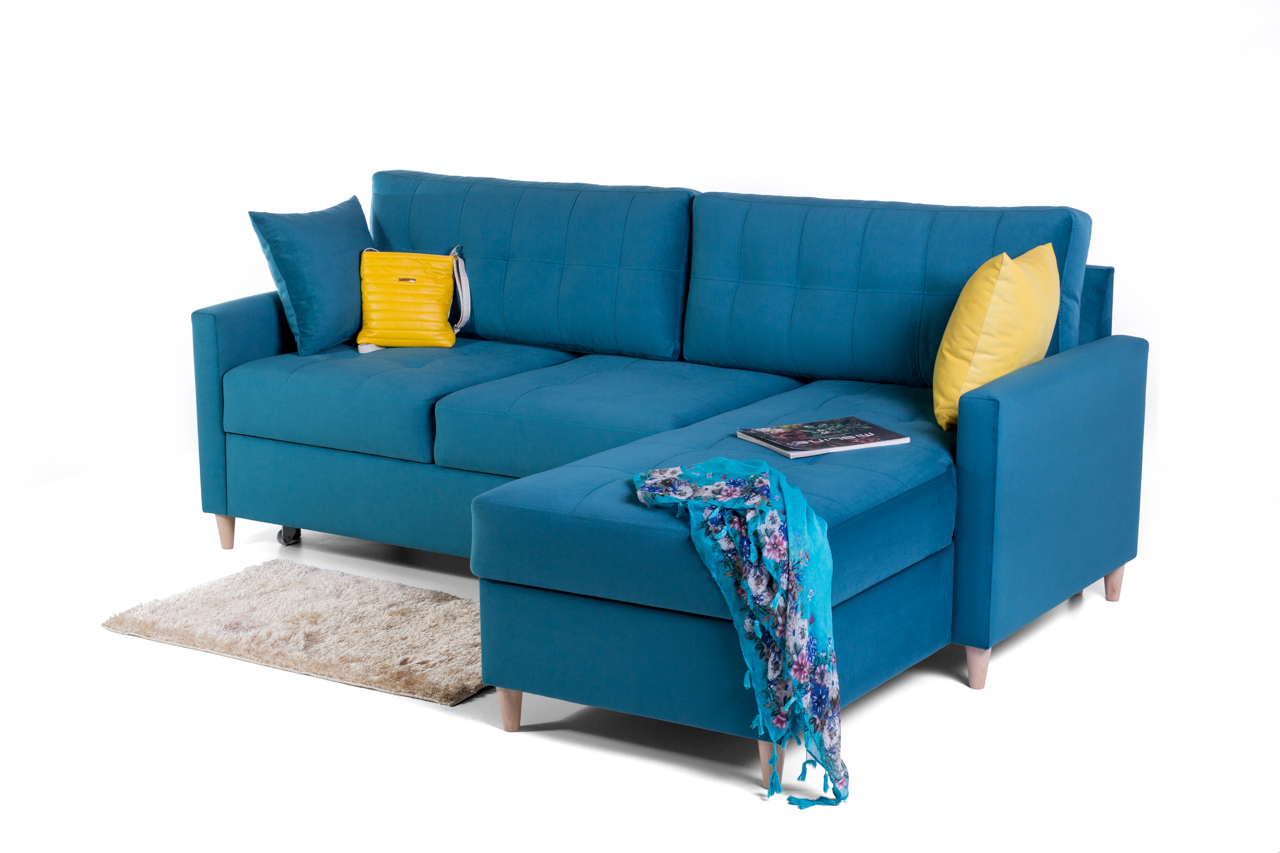 Fold-out U-shaped corners look great in spacious and large interiors - ideal for large families. They are usually equipped with a functional container for bedding. Some models (e.g. the "Florida" corner) not only have an island and soft cushions, but also a bar - a small counter on which you can put a cup of tea or a glass of wine.
Where to place the corner sofa?
When looking for a suitable corner sofa with the sleeping function, pay attention not only to its dimensions before and after unfolding, but also to the left or right side. Thanks to this, we perfectly match the furniture to the size and specificity of the interior. Importantly, the corner sofa does not have to be in the corner of the room. Having a large living room we can set the sofa anywhere, at different angles. Very often the corner sofa stands in the middle, separating the living (sitting) part from the kitchen and dining room.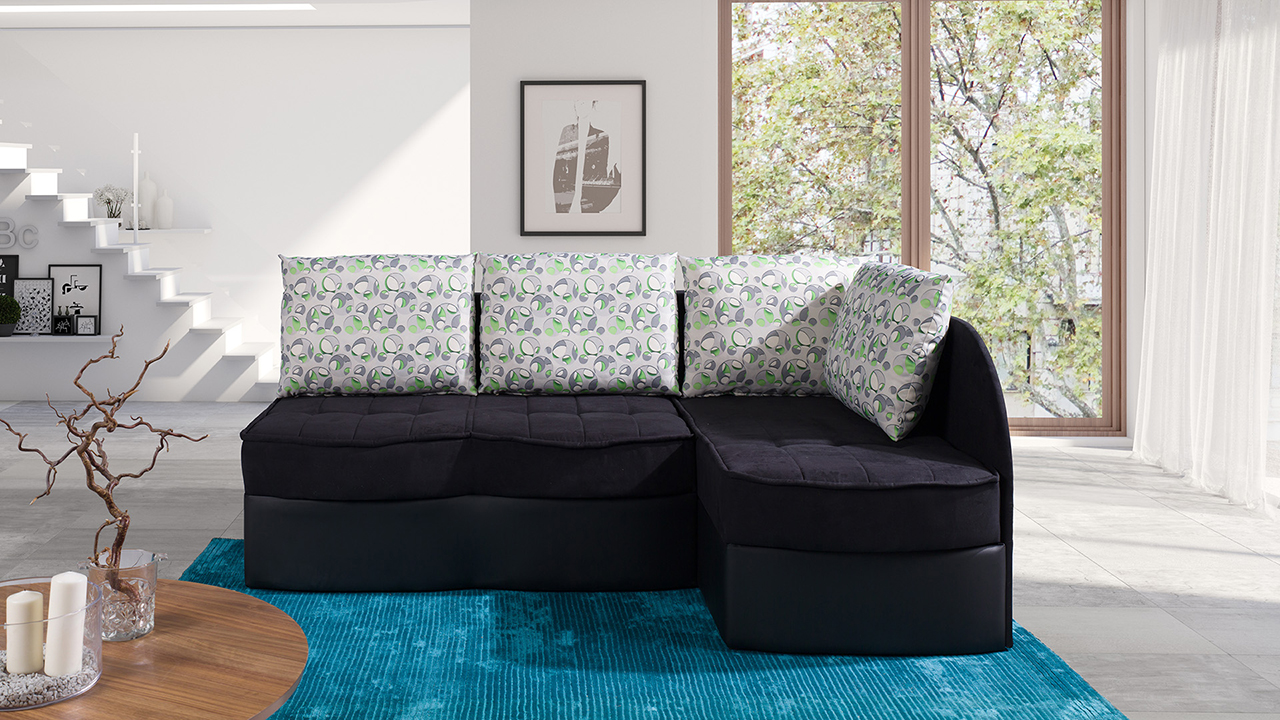 Classic at its best
A corner sofa with the sleeping function is a type of home or apartment equipment that is difficult to do without. No wonder then that modern furniture manufacturers love corner sofas! They allow you to arrange the space in front of the TV, fireplace or glazed winter garden in a few moments. There is nothing like stretching your legs on a comfortable sofa and admiring the fire in the fireplace or a great view outside the window!
In the Mebline store you can find excellent quality corner sofas in various colours and designs that will harmonize well with any interior style. Are you looking for an adjustable corner sofa for the living room in a minimalist, Scandinavian or classic style? We encourage you to familiarize yourself with the wide range of Mebline online store. Here, excellent workmanship always goes hand in hand with an attractive price!