The child's room fulfills various functions. It is a place to relax, learn and have fun. When arranging a children's room, it is worth focusing on practical and universal solutions. Children's room furniture should be aesthetic, comfortable and functional. Thanks to this, they will not get bored too quickly and will "grow" together with our toddler.
Functional or what type?
In a children's room beds with a container for bedding are perfect. Every parent knows that moving quilts and pillows from place to place during the day is not the best solution. Thanks to practical drawers under the bed, you can hide bedding, blankets, as well as toys and other small items of our child in a few moments.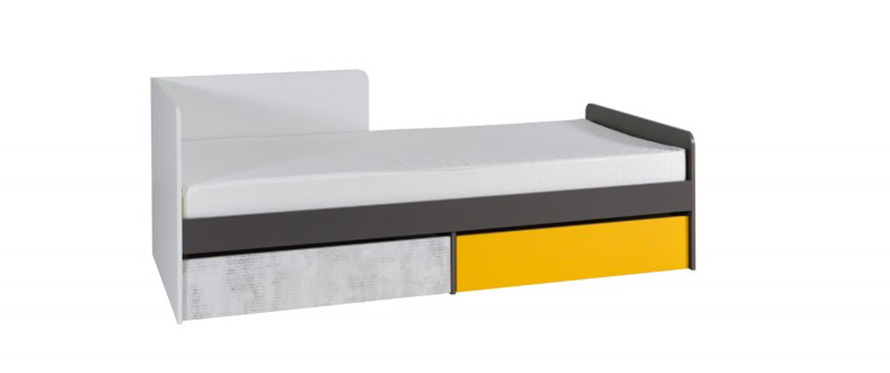 The Mebline online store offers a wide selection of beds, including modern children's beds with a container and a mattress frame (e.g. the Bregi, Comi, Loren collection), low or bunk beds with a pull-out bedding drawer, or upholstered raised beds from the Memone line (in this case the container for bedding opens up).
An interesting solution is a wooden bunk bed, equipped with two pull-out containers for bedding - ideal for siblings. This model will save space in the room, while ensuring the highest comfort of use. A small duplex bed with a pull-out drawer will also be useful when our child wants to spend the night with a friend.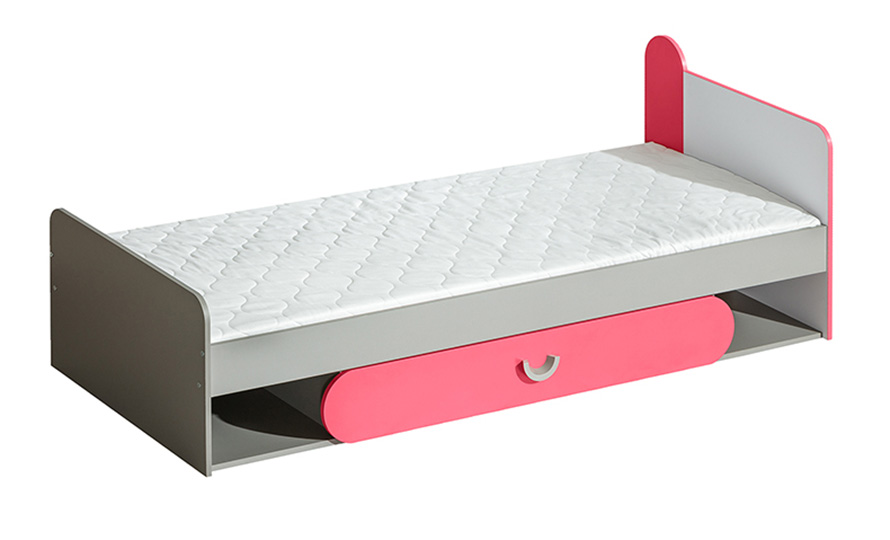 The Mebline store's offer also includes practical couches with sleeping function, which are also equipped with a storage space for bedding (e.g. Tenus, Lido line). This solution works great in a youth room. At night, the couch will function as a comfortable bed, and during the day it will be an ideal place to study and relax.
Stylish furniture for a child
Regardless of whether we arrange the room of a princess or a little footballer, in the Mebline store we will find many models of beds that will harmonize with the aesthetics of the interior. We can also focus on timeless solutions, arranging a children's room in a classic, Scandinavian, glamor or shabby chic style. Just choose the right bed model, colour and fabric pattern.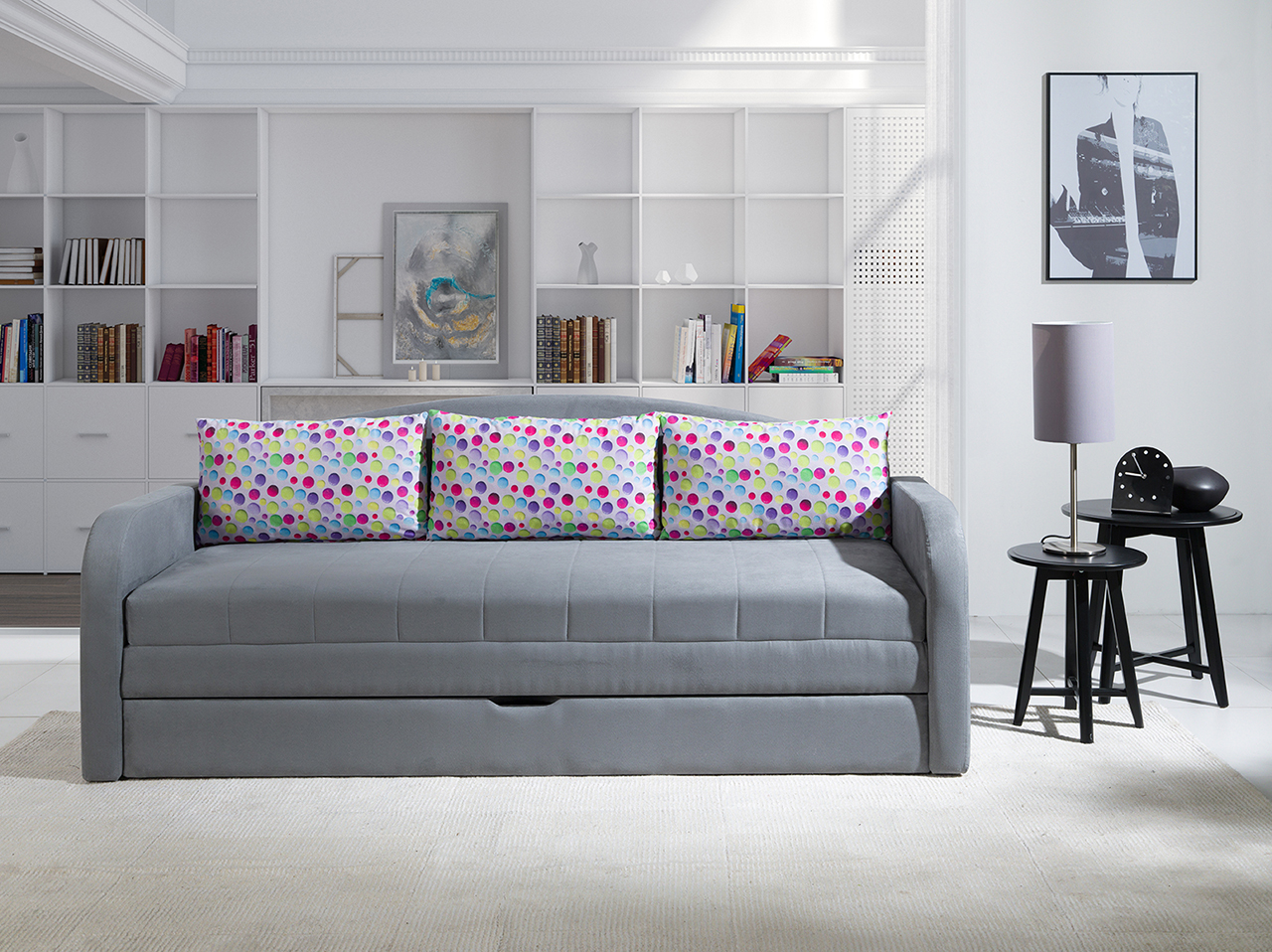 Comfort and safety
Manufacturers of children's beds make every effort to ensure maximum comfort and safety. The Mebline store offers furniture made with the utmost attention to every detail. Depending on the child's age and individual preferences, we can choose a traditional bed with a frame, a sofa bed, couch or even a corner sofa with the sleeping function.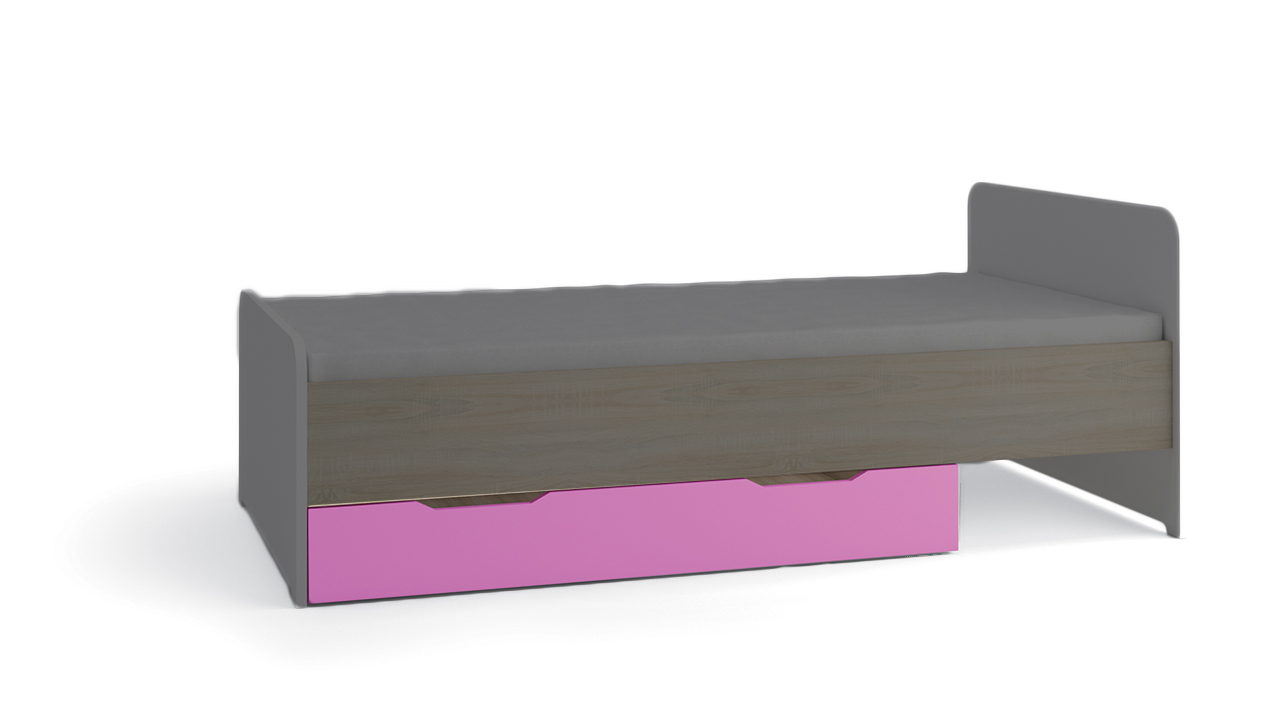 The multitude of models of children's beds with a container for bedding available in the store will allow you to arrange any type of space, both in a large house and a small apartment. Assortment of Mebline company is distinguished by above average aesthetics and durability. Here, high quality always goes hand-in-hand with an attractive price.