The history of the chest of drawers dates back to the 17th century, when French aristocrats and Louis XIV himself had in their collection artfully decorated chests of drawers, designed by the best craftsmen. The classic chest of drawers was distinguished by excellent proportions, a wavy line that adds lightness and decorated legs. The furniture was often decorated with brass or gold handles and effective carving patterns.
Although interior design trends have evolved considerably since then, the chest of drawers is still an icon of elegance. It rules in living rooms, in boudoirs, and even in children's rooms and stylish offices.
Classic at its best
In Mebline online store you can find both modern chest of drawers as well as traditional ones referring to retro, vintage or art deco style.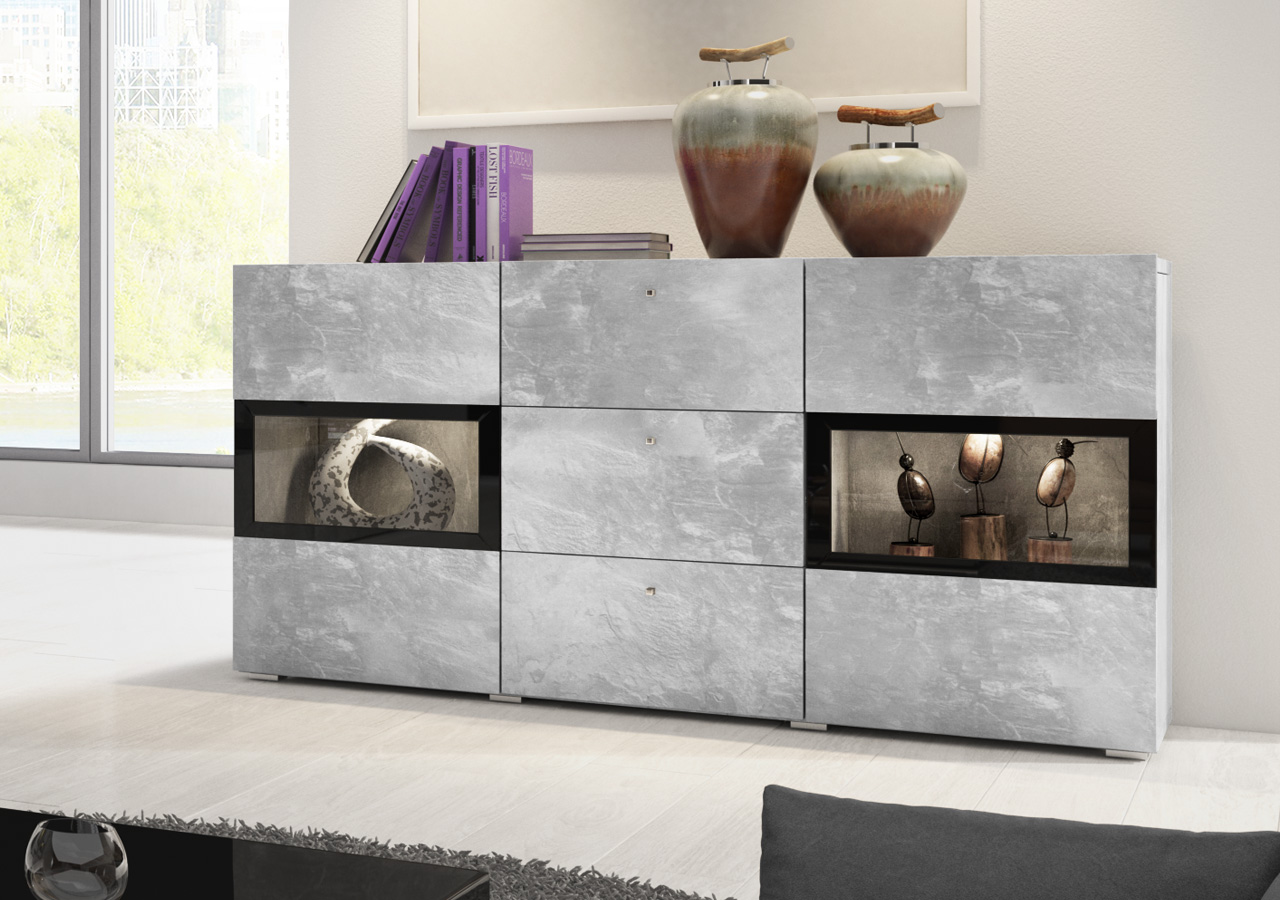 The chest of drawers is an excellent piece of furniture for storing clothes, which is why it can be found in bedrooms, wardrobes and halls. Its great advantage is multifunctionality - it can be used as a dressing table, console or TV stand.
An elegant chest of drawers
A chest of drawer is a type of furniture that fits into any type of interior. Individual models differ not only in style, colour and design, but also in the number of drawers and/or doors. The Mebline store offers modern models of chests of drawers, equipped with drawers, doors and added shelves.
Drawers are a convenient solution if you want to quickly organize or group your stored items. You can hide clothes, a collection of CDs and lots of other small things in the drawers. In the bedroom dresser, we can conveniently store clothes, nightwear and home textiles.
The functional chest of drawers is perfect for a child's room. You can put clothes, toys or even care items in it.
A chest of drawers can be used as an elegant dressing table. Just mount a mirror above the top (or put a standing mirror), and put makeup cosmetics or jewellery in the drawer.
Or maybe with a door?
In addition, Mebline store offers beautiful chests of drawers with doors. They have a decorative and practical function (perfect place for a bar!). An interesting solution is a chest of drawers with tempered glass doors, behind which you can place souvenir trinkets, family photos or your favourite collection of books.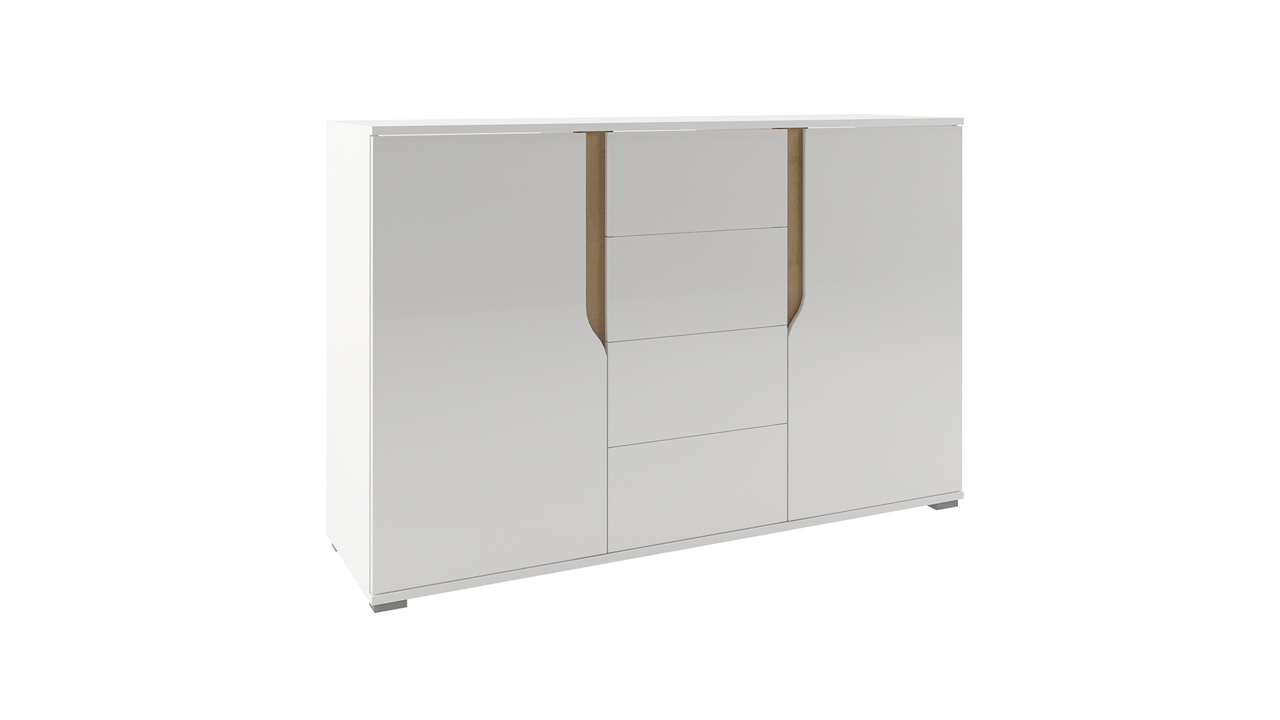 Low chest of drawers with doors and a shelf will be useful in the living room. You can put a TV on it, and in the cabinets there can be an electronic equipment, documents or other small things that we always want to have on hand. Practical RTV stands for the living room will also hide the less aesthetic wiring.
What to consider when buying a chest of drawers?
If you care about functional furniture in which you can store clothing and everyday items, you should opt for a classic chest of drawers with spacious drawers.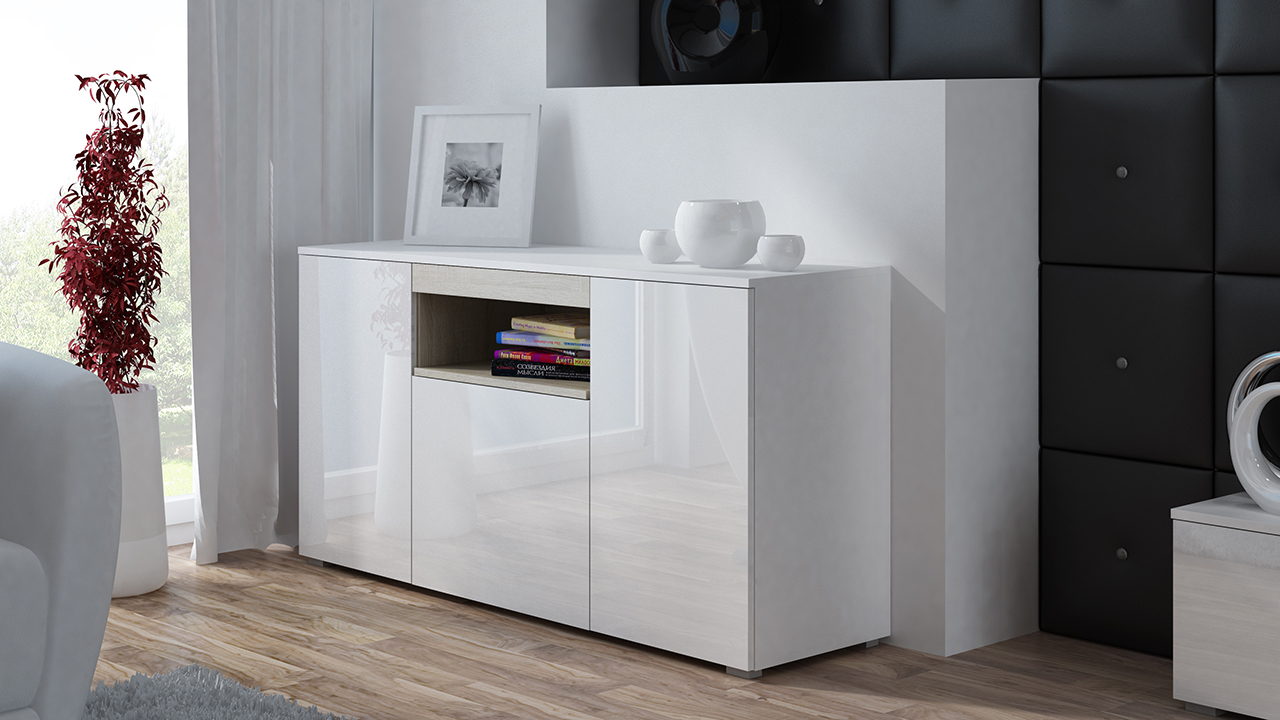 However, when we are looking for a representative piece of furniture for the living room, which will serve as a bar and an exhibition for family souvenirs, a good solution will be a chest of drawers for the living room with doors and LED lighting.
Chests of drawers with legs, suspended, with or without drawers - Mebline offers a wide range of chests of drawers that match many types of arrangements.