We spend a large part of the day in the living room. This is a place for family gatherings, we relax and welcome guests here. Regardless of whether we live in a spacious house or a small studio apartment, the relaxation area should be thoughtfully designed. The right choice of sofas and coffee tables will ensure comfort, and at the same time will please the eye of the hosts and guests.
Stylish coffee table for the living room
There are many coffee table models on the market. Thanks to this, we can easily adjust the table to the specific type of arrangement. Timeless solutions are wooden tables or those made of MDF. They fit both traditional interiors and those inspired by rustic, retro or vintage style. Tables made of glass and metal are very popular. Models with a glass top look great in minimalist, industrial and loft arrangements. What's more, furniture with glass elements optically enlarges the room.
Living room coffee table - what to consider when buying?
The location of the coffee table in the living room must allow free movement around the room. The table should have optimal dimensions. It can not be too big (squeezing between the table and the sofa is bothersome for both household members and guests), or too small (especially when we bought a large sofa or corner). During meetings with friends, a fold-out table with a placeholder for a larger number of people will also be great.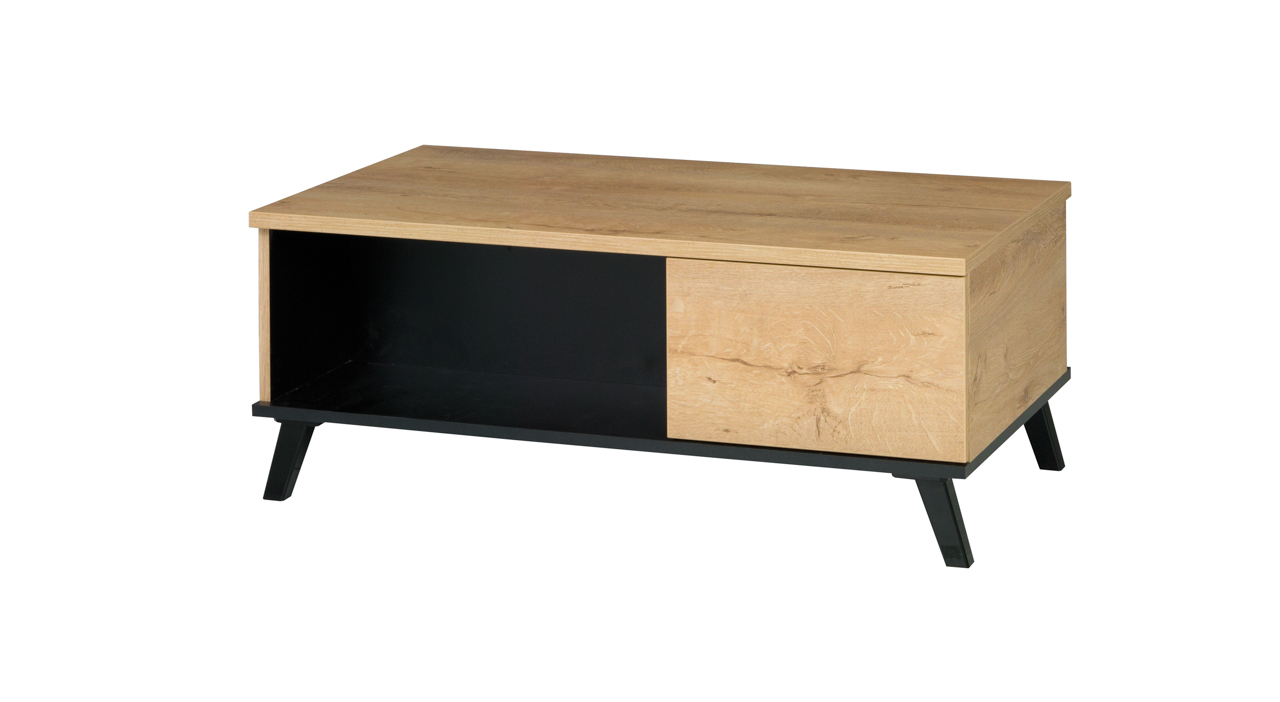 When buying a coffee table, it is necessary to adjust its height to the dimensions of the sofa. The standard height of a coffee table is about 40-55 cm. If the sofa in the living room is often folded out, it is worth ensuring that the coffee table is not too heavy and that it can be easily moved.
A coffee table in a living room often also serves as a "newspaper holder", so it's good to opt for a model with a shelf under the countertop. We can store magazines on it, the book currently being read, or even a TV remote control.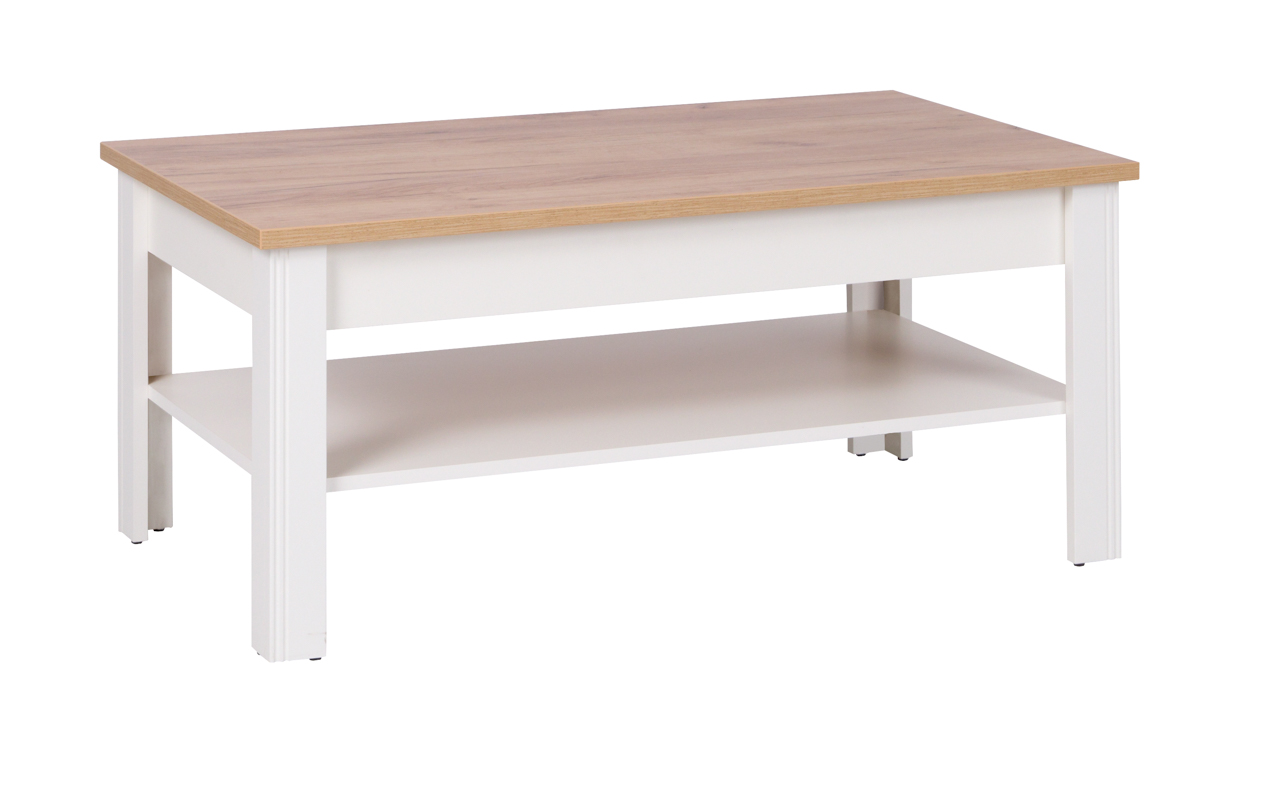 Where to buy a solid coffee table at a reasonable price?
Modern benches and coffee tables for the living room can be found in the Mebline online store. Products available in the offer of Mebline store are distinguished by impeccable quality, interesting design and extraordinary durability. The assortment includes fold-out benches, glass coffee tables and room tables created for small interiors. The great advantage of the tables is their versatility - you can comfortably drink coffee or eat a meal on them.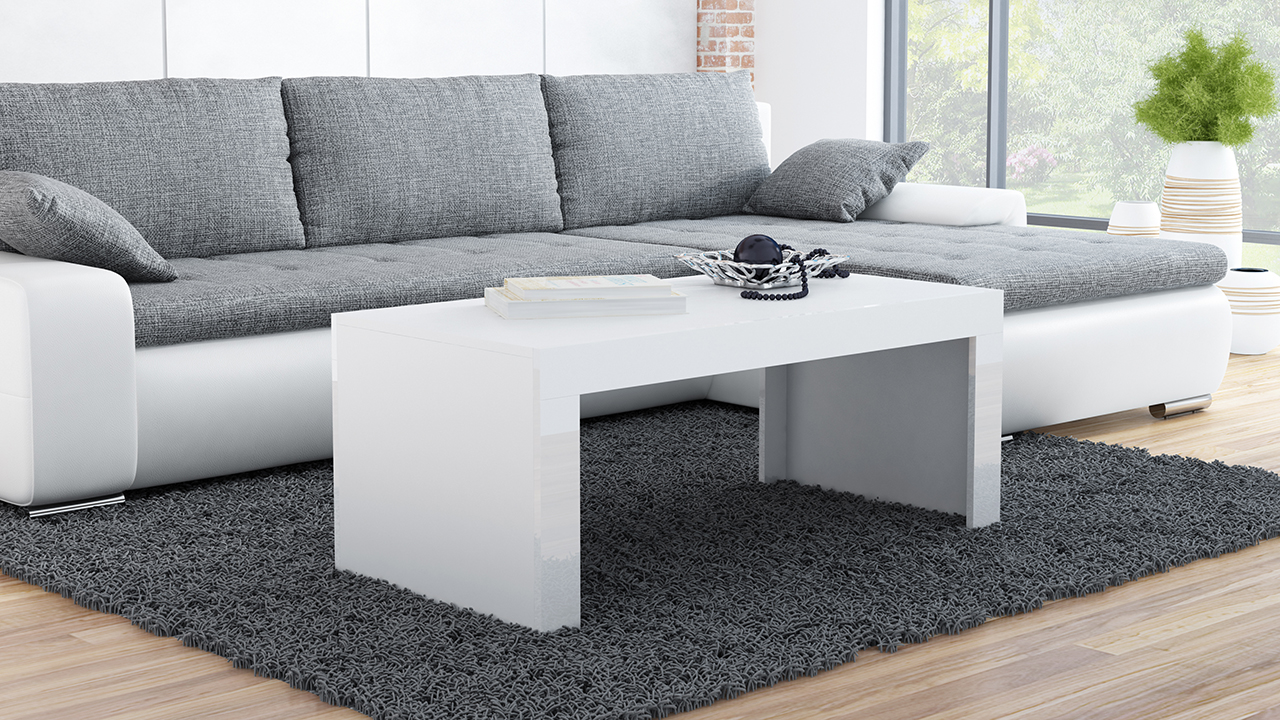 The Scandinavian collection is a nod to simplicity and modern design. Here we find practical white tables with a round top, which perfectly fits the Scandinavian style saturated with naturalness.
The Mebline online store offers elegant coffee tables in various colours and shapes, including compact benches on wheels, glass tables with a newspaper holder and modern tables with an eco-leather frame. In the Mebline store, high quality always goes hand in hand with an attractive price.